cKhet
Download
About
Simple curses implementation of the board game Khet.
Features network play and a simple AI
Written in Python.
Bug reports, comments, etc all gratefully received at mbays@sdf.org.
README
Screenshot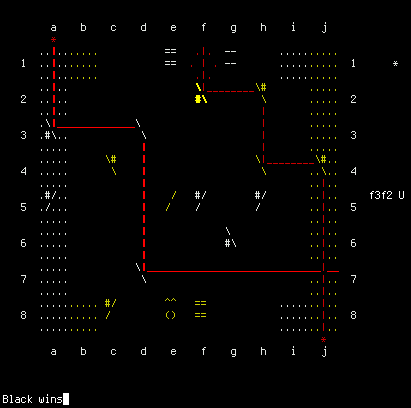 Download
ckhet-0.1.7.tar.gz
Play by ssh
You can play against the (fairly stupid) AI without downloading anything:
ssh ckhet@thegonz.net
password: ckhet
Irc
#ckhet on irc.libera.chat, for discussion of the game and for finding someone to play against.